SmartParts Cassetting
At FASTechnologies, drill room efficiency is our business. Our products eliminate scrap before it happens. Now you can monitor and increase your drill room performance, detecting problems before time is lost and money wasted.
Improved Point Quality
Increased machine to operator ratio
Decreased operator training
Decreased Hole size scrap
Graphical presentation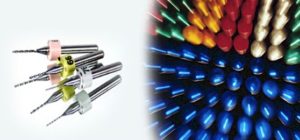 The SmartParts translator will assign specific cassette positions based on the resident tool map. This will preclude any requirement for any customer to upgrade their existing CNC's to diameter-sensitive cassette software.
FASTechnologies provides a software tool that provides the kitting personnel with the ability to create cassette layouts based on panel count, stack height and spindle count. The SmartParts Cassetting software is deployed as a web-based tool (Intranet), which will scan the actual drill file, compare it against the labeled feed and speed table, (for max hit counts) and display a layout map and a text legend to the kitting personnel. From that point forward, cassettes will be delivered to the drill machines ready-to-run. Drill machine operators will simply load the cassettes onto the front of the machine table. The cassette files will be delivered to the controller via the DNC link, during the part program loading.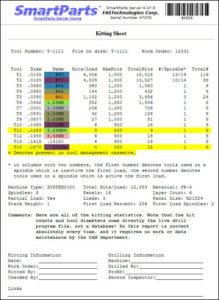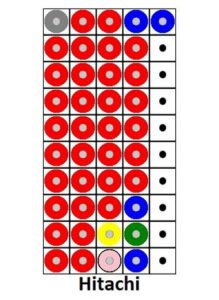 The benefits of centralized kitting include:
Decreased operator training requirement both at the kitting area and drill machine
Decreased hole size scrap
Graphical representation of the cassette design
Improved point quality through minimized handling
Increased machine to operator ratio